ABOUT US
Container Hotel Group (CHG) comprises of forward-thinking millennials coming from range of expertise from Hospitality Management, Construction Project Management, Creative Design and Advertisement and Business Management; all of which combine with a sense of commitment and passion forms the basis for the creation of Container Hotel. Continuous innovative ideas and daring to break the boundaries of conventional hospitality ultimately brings these ideas for a hotel built from shipping containers into fruition. By 2013, Container Hotel Kuala Lumpur was known country-wide as the first hotel that was build using an unconventional material. i.e. shipping containers and concrete tubing.
CHG have continuously grown through strategic planning and sustainable business practices. Not limited to only Container Hotel Kuala Lumpur, CHG have grown to include Container Hotel Ipoh and Container Hotel Penang, Capsule by Container Hotel; a transit hotel situated within KLIA2 and our latest brainchild, Cocomomo, an urban pet hotel. Building on proven strategies and practices, we are also spreading our wings to partner and co-manage hotel such as the upcoming business hotel, Ryokan Hotel.
All of this are powered by our vision of being the largest global hotel group catering to millennials and simultaneously help in realizing the dreams of citizen of CHG.
CHG'S TIMELINE
2013 – It begins with Founders, Ryan Loo and Vincent Tan opening the first Container Hotel in Kuala Lumpur.
2014 – Seeing the potential for huge demand, Capsule by Container Hotel opens its door to travellers at Gateway KLIA2.
2015 & 2016 - Opened Container Hotel in Penang and Ipoh; further expanding the brand.
2017 – CHG will launched its latest brainchild, COCOMOMO; an urban pet hotel. Additionally, launching of a new look website and booking engine.

MISSION
INSPIRE MILLENNIALS TO SEE
THE WORLD & DARE TO DREAM.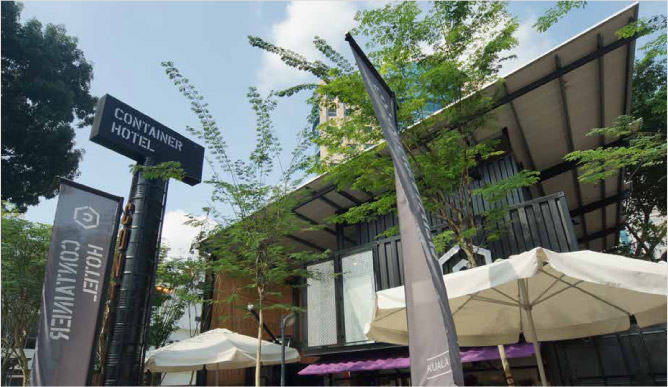 CONTAINER HOTEL
The Container Hotel concept is designed to cater an experience that is showcased in the form of the innovative design, unique lifestyle, freedom for social interaction provided by warm hosts for adventurous travellers to rejuvenate while discovering the cityscape.

With shipping containers used at the heart of the architecture, Container Hotels are currently giving urban explorers unique experiences at the heart of Kuala Lumpur, Ipoh and Penang and will be expanding further to Melaka, Kota Kinabalu and even further to neighbouring countries in Southeast Asia.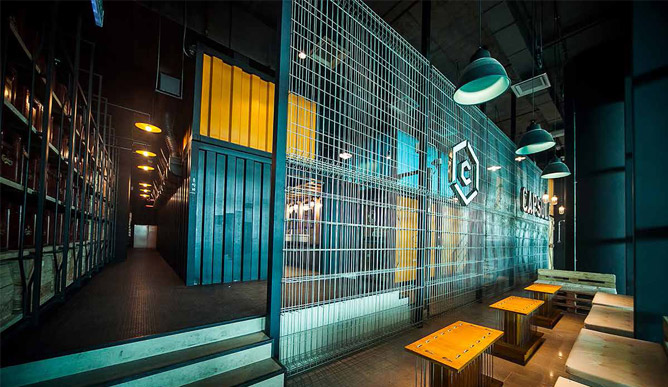 CAPSULE BY CONTAINER HOTEL
Capsule by Container Hotel is designed for the essential needs of transit travellers, backpackers and frequent flyers. By providing a clean and safe "pit stop" while maintaining the same unique experience Container Hotel Group provide has proven to be a popular choice by weary travellers to recharge, refresh and take off.

With the already successful opening of our first Capsule hotel in Kuala Lumpur International Airport Terminal 2, the award-winning hotel has expanded with more phases to cater to more guests and will not be stopping just yet as plans are already in motion to bring the Capsule concept to more transit hubs in Southeast Asia in the near future.